| | |
| --- | --- |
| Powered by | |

Hello there! Welcome to our Friday issue. Today, we've got a creator spotlight on an audio creator specializing in Japanese printmaking, an interview with Nerdette's Greta Johnsen, new and old audio recommendations, and what's making waves.
Let's dive in, shall we?
💡 Creator Spotlight

Every Friday, we spotlight an independent audio creator that readers should hear from. This week's spotlight is on – Dave Bull, a Twitch streamer and woodblock printmaker.
Dave has been residing in Tokyo, Japan since the mid-1980s, creating prints using traditional techniques.

Over wholesome and meditative streams, Dave shares the art of Japanese woodblock printmaking with his viewers.
Each stream typically lasts about 90 minutes. Dave is currently streaming in the evenings according to the American Eastern Standard Time (EST). Here's his complete schedule.
🔴 Meet: Greta Johnsen, Host and Producer of Nerdette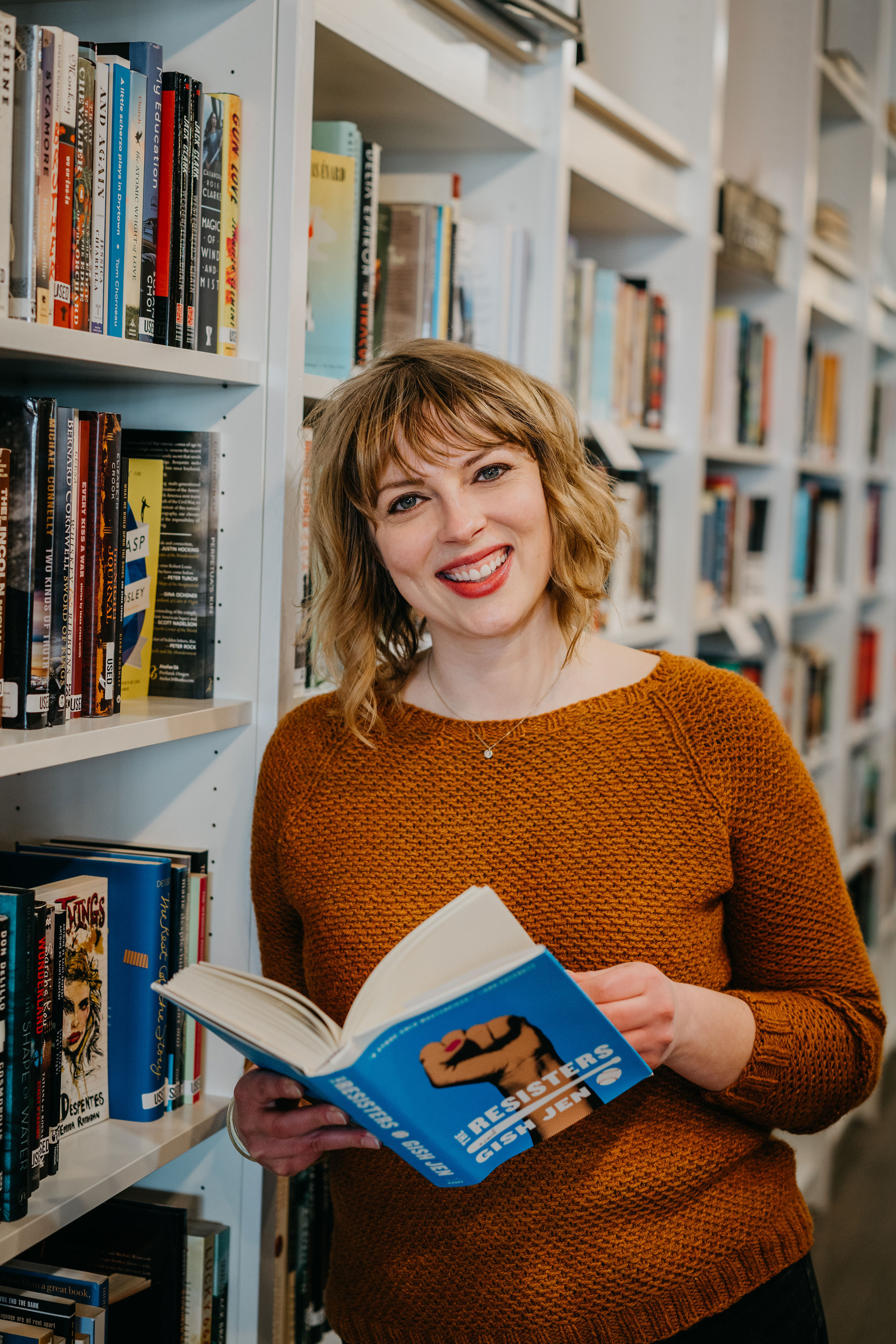 Last month, the beloved podcast Nerdette celebrated 10 years in podcasting. I had a chance to hear from Greta Johnsen, the host plus producer of Nerdette, about her journey, the evolution of podcasting and listeners, and what makes podcasting different from other media.
This interview has been edited for clarity and brevity. The complete interview will be shared next week on the Audio Currents podcast. Stay tuned!
Shreya Sharma (SS): How did your journey in the world of audio start?
Greta Johnsen (GJ): In high school, I listened to This American Life. I loved it; it captured my imagination. One day, in honors English class, we were introduced to an extracurricular journalism class. I realized that journalism is how I could do all the things. All that I was interested in can be encompassed under this umbrella. In college, they had an NPR affiliate on campus and that was my campus job. That was my first entry into working in audio and it was at a classical music station. I was a board op; I wasn't even allowed to talk on the radio. They would give me tracks of the host introducing the next classical piece and I would dig up that classical music CD and play the right track. I just did that repeatedly for a couple of hours on a Sunday afternoon. I loved it. And the rest, as they say, is history.
SS: Tell us about the evolution of your listeners' interests and preferences. Plus, how did this evolution play a role in the show?
GJ: Nerdette has always been a celebration of curiosity. That means pretty much any topic is on the table. It's always been much more about enthusiasm than expertise. We even used to use it as a tagline – it's not about what you love, it's about how much you love it. So that means we could talk to somebody about ping pong, we could talk to somebody about crossword puzzles.
It's not all just Marvel or Star Wars. Of course, those can play a big role, but it's about branching out and celebrating enthusiasm of all types. I think that has remained consistent. It's changed over the years in terms of specific topics, but we're always game to talk about anything. For instance, a couple of weeks ago, we had a conversation with a woman who recently wrote a book about ice.
I never think about cubed ice, but I use it all the time. So to talk to people who have deep-dived into topics like those has always been super interesting.
SS: It's been like a decade-long journey for Nerdette and you. What were the challenges you faced and how have you navigated them to keep creating content?
GJ: While it's such a privilege to host a show that is so based on my personality and interests, there have been days when I just felt like I couldn't quite show up the way I might have wanted to.
Part of that has been that we've changed formats several times, even over any given year. Also, the fact that we cover so many different topics is helpful because it means that I can stay engaged and interested.
I would say the hardest thing probably, and this is something I haven't talked about except with friends, is the challenge of consistently creating a joyful show. While I'm so grateful that this is such a joyful show, sometimes it's really hard to muster that enthusiasm and joy. Especially during the pandemic. There were days I was living alone in my apartment. To climb into my closet and pretend to be excited about something when I wasn't necessarily feeling it was hard. It took like an extra level of energy to be able to pull that off sometimes.
Shreya Sharma (SS): Were there any other listener experiences and interactions that stayed with you?
GJ: Nerdette is partly really sweet because it just feels like a nice little corner of the internet. It's always wonderful to hear from listeners. And I feel like they reach out pretty often, even just on Instagram to talk about a book they read and loved. We had one a couple of years ago. Someone reached out during the pandemic. In the early days of Nerdette, they had come to a tour at the WBEZ station. They met me and Tricia, and they had brought their like eight or 10-year-old kid at the time. That kid was now in college! It was part of the update. It was so sweet and funny and also a realization 'like, we're old.' It was just such a hilarious one.
SS: How do you see podcasting evolving in the coming years? Also, what changes would you like to see in podcasting?
GJ: It's always been such a shifting industry. Even this year we're seeing all these layoffs, and well-respected shows get canceled and picked up by other places. It's just such a complicated landscape, which means it can be difficult to draw a throughline and make sense of things.
The thing I love, and that I think we're getting better at that, honestly, is seeing a great variety of voices and backgrounds and sensibilities and stories. Focusing on how we can bring some of that grassroots fun, laid-back podcasting spirit to what is happening on the radio dial.
Thank you Greta Johnsen, for an amazing interview, and Meggan Ellingboe for organizing it!
🎧 Tune Into

We're switching things up this week to share both new and old pieces of audio for you to tune into.
🌊 Making Waves