| | |
| --- | --- |
| Powered by | |
Hello there!
Welcome to our Friday issue. Today, we've got the spotlight on an independent podcaster, an interview with Ayo Oti of Sounds Like Impact, upcoming releases, and what's making waves.
Let's dive in, shall we?
But, first, a small correction to my coverage of the Immigrantly podcast, from last Friday's issue. My description might have made it seem like the podcast was releasing special episodes for the upcoming election. However, that's not the case. I wanted to highlight that the stories of American immigrants shared on Immigrantly are pivotal to tune into, with the upcoming election in mind. Sorry for the misunderstanding and thank you for your understanding, folks!
🌏 Sonic Spotlight

Every Friday, we spotlight an independent audio creator that readers should hear from. This week's spotlight is on – Beatriz Nour.
Beatriz is the host, writer, editor, and producer of the podcast inbetweenish.

On inbetweenish, Beatriz converses with her guestson existing in a culturally in-between place. The guests share their lived experiences on the intersections of different cultures, ethnicities, countries, and faiths.

Beatriz also writes a newsletter called the QUEST, to compliment the mission of the podcast.
🎙️ Meet: Ayo Oti of Sounds Like Impact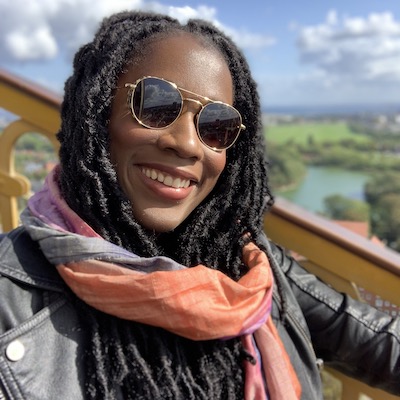 Ayo Oti is the creator and writer of the newsletter Sounds Like Impact. The newsletter curates and covers audio with social impact as a goal. Ayo is also the founder of Unofficial Social Chair, a social impact storytelling consultancy and production company.
I heard from Ayo about her newsletter, its' purpose, and what's in store.
Shreya Sharma (SS): Why did you start Sounds Like Impact?
Ayo Oti (AO): I launched this newsletter to create a space that celebrates podcasters talking about important social issues while providing a hub for listeners and readers to learn and access ways to get involved. When I joined the editorial team at Spotify, I started off as a curator of social impact podcasts and I wanted to be able to do so much more–like programming and curricula–to tap into collective interest around social change. In time, this newsletter is going to be a platform for those sorts of activities.
But the long story short of it is that I don't want folks just to be left with listening to hard stuff or making audio about the difficult subject matter; I want everyone to know that there are solutions out there for them to tap into.
SS: How do you hope this newsletter will spur people to action?
AO: Each theme that is curated is accompanied by related calls to action. Social impact work exists on a spectrum. Actions can be small, big, low-lift, complex, collaborative, or solo. You can sign a petition, post on social media, read an article, share resources, donate, attend a rally, take a class, change your job to a non-profit, or do other actions. Every action is significant though; I am not someone who is going to discount any action because of the amount of perceived effort. Everything is relative to someone's experience. If you've never spoken up about anything before, but you feel compelled to use a hashtag about an issue you care about, that's wonderful!
The results I want are that someone reads this newsletter and finds an action that they want to take. They can use this newsletter to build a habit of activism. At the end of the day, if everyone starts to do an action that works for them, then we are building a collective that's making change.
SS: What are you most excited about, when writing this newsletter?
AO: Writing this newsletter is honestly an exercise in finding hope, and my way of trying to make the world suck less. I wouldn't say I'm a pessimist, nor would I say I'm an optimist. I'd say I'm more of a realist who wants to be shown that change is happening. Curating podcasts and calls-to-actions reaffirm my belief that there are people who want to build a better world, and sometimes we forget! Most media is very negative because that's what drives the attention that creates revenue. That is why I have segments where I share good news and acts of joy. But there are good things happening and people that care, so that's what makes me excited to do this work.
SS: What's in store for you and Sounds Like Impact?
AO: In July, I have a curation on climate change's impact on natural disasters. I also have interviews with Chris Colbert & Adell Coleman of DCP Entertainment about Say Their Name, Tenijah Hamilton of Bring Birds Back, and interview with Ann Marie Awad (producer) and Kate O'Connell (co-host) of National Emergency. I also have guest curations from Jamie Albright, producer of Freeway Phantom, and Carolyn Kiel of Beyond 6 Seconds.
Thank you, Ayo! 'Sounds Like Impact' is an independently owned and written publication. Ayo does welcome sponsors and has a special promotion for independent podcasters running too.
✨ New Releases

Here are some releases in the audio space to keep your ears open for: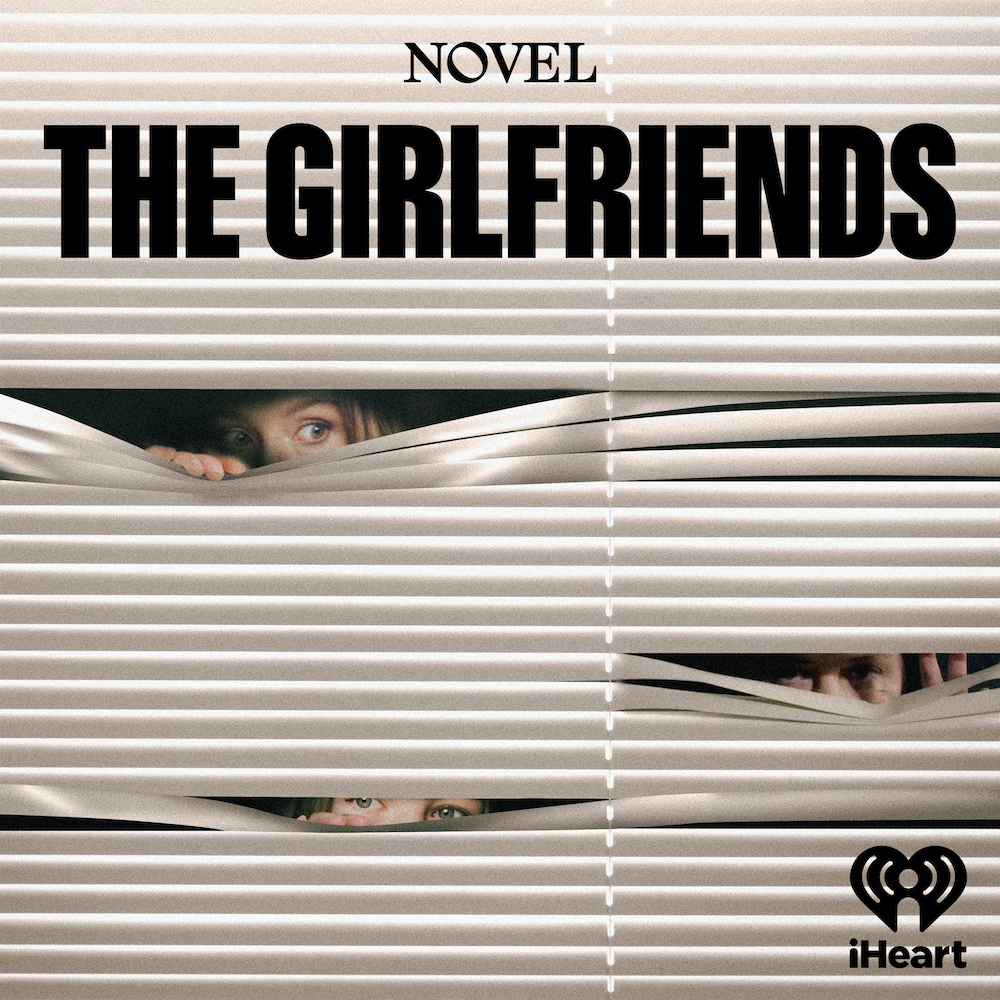 🌊 Making Waves

👩‍💻 Credits